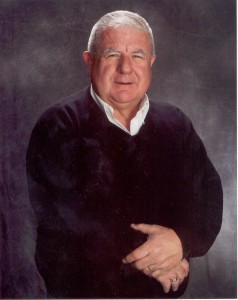 Floyd "Bucky" Lane's story starts with humble beginning as a barber. You'll be hard pressed to find a harder worker anywhere. Over the decades Bucky has built several local businesses including real estate, restaurant, farms, construction, and development companies and has owned several apartment houses.
Having been a real estate broker/owner since the late 1960's Bucky's seen a lot over the years. He's operated under two different national franchises and has also run small hometown style real estate companies. Bucky's knowledge of the local market is like no other. Looking at a home with Bucky you may find out he built it. Bucky has constructed hundreds of homes all over Yates County and surrounding areas.
In early 2014 Bucky sold the real estate company to his son Dale Lane and Dan Morse. Now that Bucky is free from the daily management of the business he is excited to focus exclusively on what he does best "selling real estate". Put the experience and knowledge of decades selling real estate to work selling your home today!